As a part of the training programmes that we run, many of the medical personnel in the cardiac centres we are helping to develop are mentored by eminent cardiac professionals. Meet just a few of them here:
Stan Brown – Perfusionist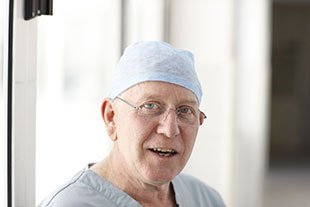 Stan Brown is the lead perfusionist trainer for Chain of Hope. Stan has been co-ordinating training programmes to develop perfusionists within the centres where we work.
A perfusionist is a life science specialist who plays a critical role in life support during cardiac surgery. During the operation, the patient's heart and lungs have to be stopped so that the surgeon can operate. The perfusionist takes over the function of the heart and the lungs using a heart lung machine.
Volunteer perfusionists participate in planned missions to all the countries that we support. Facilities to train local healthcare professionals are extremely limited, and in order to provide sustainable facilities in cardiac surgery, Chain of Hope has developed organised perfusion training programmes.
Trainee perfusionsits recruited locally are individually mentored and guided throughout their training period, with direct supervision during cardiac operations.
Training programmes are designed to provide trainee perfusionists with the capability and confidence to practice independently and sustain a perfusion service within their own hospitals.
Maura O'Callaghan – Nurse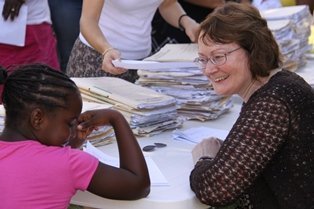 Maura is a senior Paediatric Cardiac Nurse Manager at Great Ormond Street Hospital for Sick Children. Maura sits on the Chain of Hope Nursing Board and also directs nursing training programmes in Ethiopia, Jamaica and Uganda.
Sustainability, quality and local ownership are paramount for the success of the cardiac programme, therefore submission of the cardiac training programme is made to the local Ministry of Health for approval. Local nurse educators are supported with training and development to maintain their local cardiac training programmes.
I love nursing and knowing we can make a difference at the bedside. I have been involved with Chain of Hope for 9 years as they epitomise my own beliefs and enthusiasm in building sustainable cardiac services for the future. The aim of the cardiac missions is one of support and not dependence.

My role has been to work with the team to develop cardiac nurse training programmes to give the local nursing teams the knowledge, support, mentorship and skills to provide care to the children and their families admitted to cardiac services.
Yoseph Mebrate – Biomedical Engineer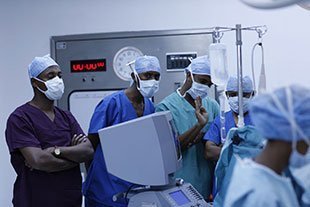 Yoseph Mebrate leads the Technical Support Team in Clinical Engineering at the Royal Brompton and Harefield NHS Trust. Yoseph has helped establish an onsite equipment management and preventative maintenance service with his team who also serve the Royal Marsden Hospital.
As lead Biomedical Engineer for Chain of Hope, Yoseph works to develop and establish biomedical engineering services to mirror his own service at the Royal Brompton Hospital, commenting that "in developing countries, resources are scarce and so building preventative maintenance programmes and in-house knowledge and expertise makes better financial and management sense than having expensive maintenance contracts with major corporations." Yoseph helps Chain of Hope recruit a team of specialists who can go overseas and teach modules on different types of equipment.
As part of this exchange, we hope to transfer knowledge and understanding of how to conduct preventative maintenance where possible and reduce downtime of valuable equipment, which in turn means we can help provide support for more patients.
Dr Gavin Wright – Anaesthesia and Intensive Care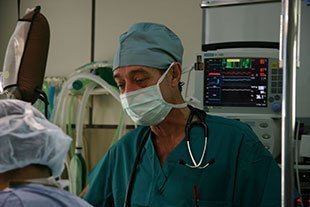 Dr Gavin Wright is Chairman of Chain of Hope and has worked with the charity for many years, helping to direct our training programmes in Anaesthesia and Intensive Care.
Anaesthesia is far more than a pain-free sleeping patient, especially when the patient is a baby and has to undergo heart surgery. It involves helping the heart to perform to its best ability with the help of drugs and intensely monitoring the heart and body functions. An important part is scanning the heart during the operation with a portable echo probe to check the results of corrective surgery and to ensure the best surgical result.
This spills over as a continuum post-operatively into intensive care. All of these arenas are complicated and require a great deal of training. This depends heavily on the sophisticated, expensive medical equipment we provide. Through Chain of Hope we train local anaesthetists onsite, in centres of excellence worldwide and send them on short specialised courses.
My greatest sense of achievement comes from seeing inspired anaesthetists who have trained with us, in their home countries enabling these centres to operate independently.
Professor Vibeke Hjortdal – Surgeon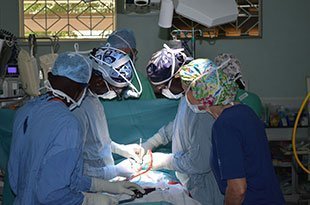 Professor Hjortdal is head of the Cardiac Unit at Aarhus University Hospital. Professor Hjortdal works with Professor Yacoub and Professor Tsang to train the surgeons in countries where Chain of Hope works.
Becoming the first female surgeon to operate on children with heart disease in El Salvador and in Jamaica, Professor Hjortdal is also Chain of Hope's lead surgeon in our Uganda project.
"In Uganda you have some very dedicated and highly qualified people who are working very hard to create a sustainable cardiac centre. The team demonstrate great leadership skills and take pride in their work, and have the potential to create a world class service. The work that Chain of Hope is doing together with its international partners will help them to achieve this.
It is great to work on something where you are giving more, working with a high performance team, which is all operated by Chain of Hope's effortless efficiency. To ensure everything is in place – the equipment needed, the right visiting team who can work smoothly with the local team on the waiting list of children – requires experience and specific expertise. Working with professionals at the top of their fields who share the same values and have a common goal is very rewarding."
Working as a surgeon with Chain of Hope makes you feel that you are working for a greater good. It is very rewarding to save a child's life in one operation. It is even more satisfying to teach, supervise and assist local surgeons saving the lives of local children, knowing that when we leave they have reached a higher level of performance and will continue the work and save many more lives.
Professor Shakeel Qureshi - Consultant Paediatric Cardiologist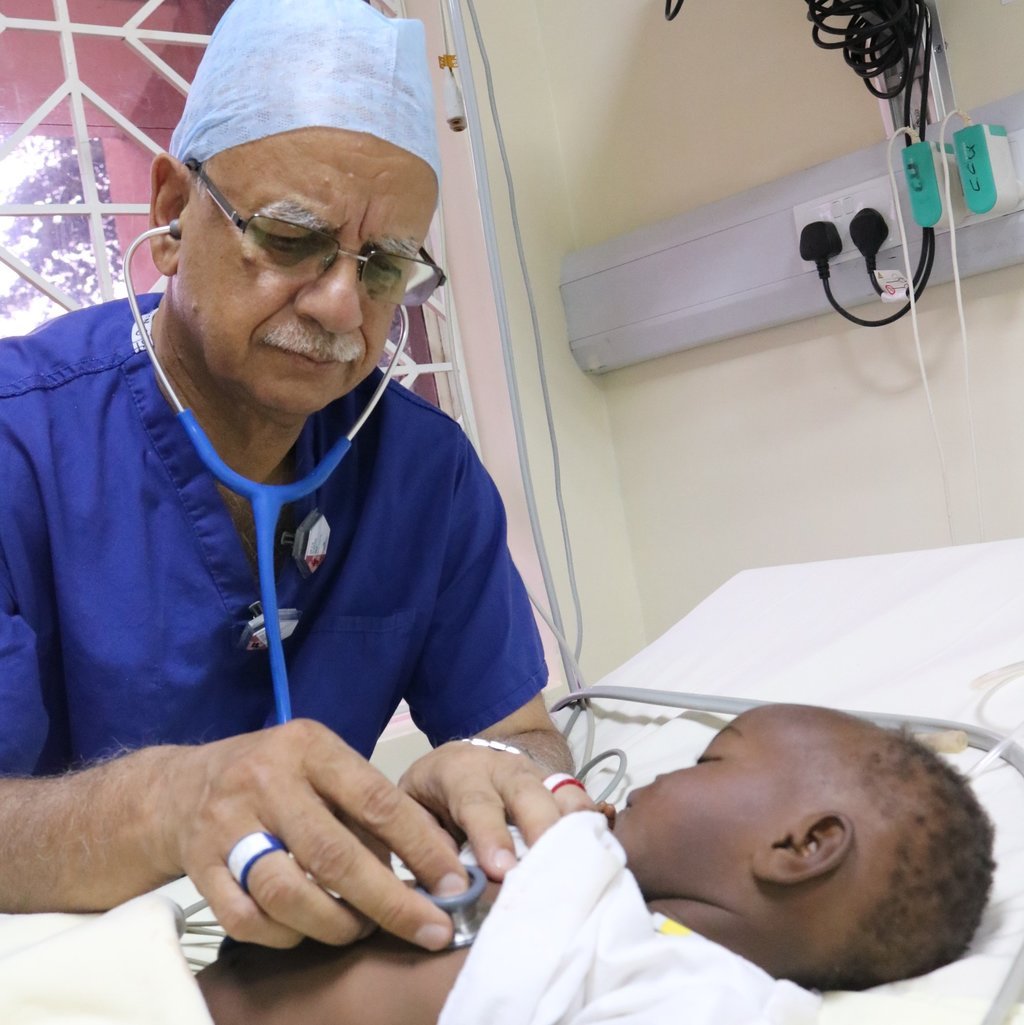 Professor Shakeel Qureshi is a Consultant Paediatric Cardiologist at Guy's and St Thomas' NHS Foundation Trust, with a major expertise and interest in cardiac catheter interventions. Over the last three decades, he has been at the forefront in interventional catheter techniques. For the last twenty years, he has been dedicated to developing interventional paediatric cardiology in developing countries around the world and has helped to develop many units. His contribution was recognised by the President of Pakistan with a civil award (Sitara-e-Imtiaz) in 2004. For the past ten years, he has been committed to a similar role helping Chain of Hope. He has led interventional teams to countries such as Ethiopia, Egypt and Uganda, to treat children and train cardiologists.
Interventional techniques in paediatric cardiology depend on teams and not individuals. The major task in developing countries is to train and further strengthen local teams such that the programme becomes sustainable rather than rely on visiting teams only. This requires a major commitment by the local teams, who must have the desire to develop themselves. This transfer of knowledge takes time but Chain of Hope, through series of visits and networking with other organisations, imparts such knowledge and expertise.