At Chain of Hope, we believe that training local medical professionals is key to the future success of each cardiac unit that we work with. We train medical personnel in each of the different roles necessary for the diagnosis, treatment and aftercare of children with heart disease. Chain of Hope conducts training in many ways, which complement each other, to ensure a fully rounded experience that will save children's lives in the future.
Onsite Training
We run training courses in-country, providing both long term hands-on training as well as didactic teaching sessions. These are supported by the medical missions that we run to the countries, which are focused around the transfer of knowledge from the visiting team to the local team.
Overseas Courses
We fund trainee nurses, doctors and technicians to take part in leading medical courses and conferences around the world, ensuring that their skills are world-class and introducing them into the global network of cardiac professionals.
Overseas Mentorship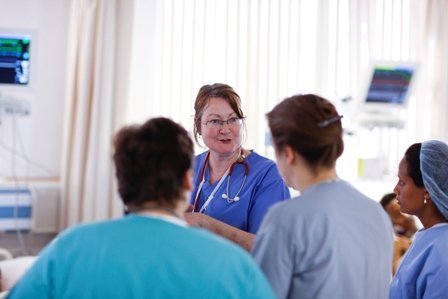 Chain of Hope offers the opportunity to trainees to work overseas with our medical teams, where they learn from the mentorship of our dedicated volunteers. These overseas experiences also give them exposure to working in different countries, with different equipment and with different cardiac diseases.
Training of the Trainers
We also aim to make our training sustainable by training the future educators, so that they can transfer their knowledge and skills to healthcare professionals in their own countries.
---
Meet the Trainees
Echocardiography training in The Gambia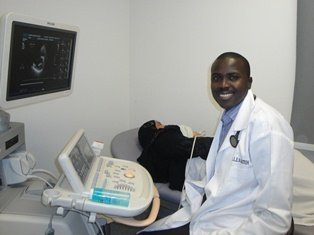 Currently in Gambia, there are no trained professionals in echocardiology – a technology that is vital for scanning the heart to diagnose conditions. Patients have to travel to Senegal in order to have the necessary checks. We are now training a local doctor, Dr Lamin, in echocardiography so that patients will be able to be checked in Gambia, saving them the strain, time and expense of travelling.
Joao Macave: TOE Training for Mozambique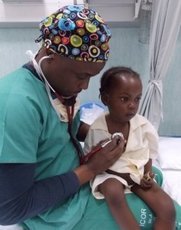 As part of our programme in Mozambique, Chain of Hope organised and sponsored the training of lead anaesthetist and intensivist, Dr Joao Macave, in Transesophageal Echo with the Society of Cardiac Anaesthetists. Transesophageal Echo is a specialist procedure which enables the surgical team to clearly see how the heart is performing through the use of a delicate probe which is placed down the patient's oesophagus. Dr Macave's training in this procedure will allow the team in Maputo to effectively treat patients suffering from complex forms of heart disease.
After this course, I understand better the echocardiographic principles including the physics of ultrasound. I am in better position to judge the findings of TEE (Transesophageal Echocardiogram) and better clinical decision making process during cardiac and non-cardiac surgical activities and in the Intensive Care Unit, and since I came back, the numbers of TEE increased a lot at the Instituto Do Coração.
Aswan Nursing Training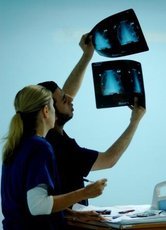 To develop the local nursing capacity and skills at the Aswan Heart Centre, Chain of Hope has organised and sponsored an ongoing onsite nursing training programme, led by Chain of Hope Nursing Board member, Lynda Shaughnessy. The aim of Chain of Hope is to eventually hand over the delivery of this course to the local nursing team, so that assistance from visiting educators will no longer be required. The Aswan Heart Centre now has a fantastic team of leading intensive care nurses who will soon be fully capable of training the local team themselves.
In 2009, the first heart operations in Aswan were performed during a Chain of Hope specialist medical mission. There was no local expertise or infrastructure. Five years on, the Aswan Heart Centre has become well established, working 24/7, and staffed by Egyptian doctors and nurses. This would not have been possible without the significant (and ongoing) support of Chain of Hope to training and education.
Cleopatra Patterson: Cardiac Anaesthesia and Intensive Care Training for Jamaica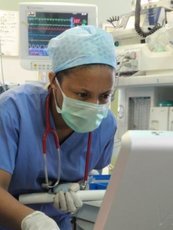 Through Chain of Hope, Dr Cleopatra Patterson carried out a two and a half year training programme in cardiac anaesthesia and intensive care. Beginning her training at the Royal Brompton and Harefield NHS Trust, and continuing at Great Ormond Street Hospital for Children, Dr Patterson received hands-on clinical training which has allowed her to excel in the care of cardiac patients in Jamaica. During her two years in the UK, Dr Patterson was mentored by Chain of Hope Chairman Dr Gavin Wright.
Volunteer for Chain of Hope
Find out more here