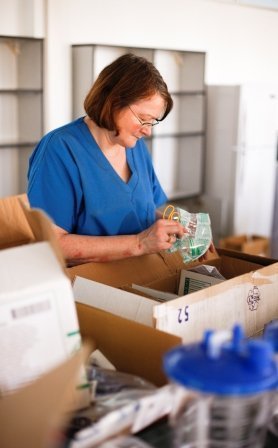 Chain of Hope carefully recruits and compiles teams of world-leading cardiac surgeons, cardiologists, specialist physicians, nurses and technicians who volunteer their time to share their skills in developing countries. The volunteers come together under the umbrella of Chain of Hope with the common goal of providing a high level of care for children with heart disease. Typically missions last from one to two weeks and can result in the treatment of up to thirty children suffering from both rheumatic and congenital heart disease.
Treating Children, Building Capacity

These medical missions are made up of multi-disciplinary teams who can provide a complete cardiac service and act as mentors to the local medical teams. Missions therefore not only save the lives of children requiring surgery, but also focus on the training of the local medical teams so that eventually they will not be reliant on overseas aid.
All medical team members are experts in their field and volunteer their time entirely free of charge to assist in the development of these programmes.