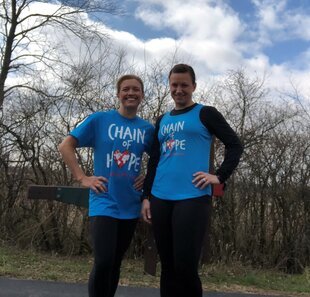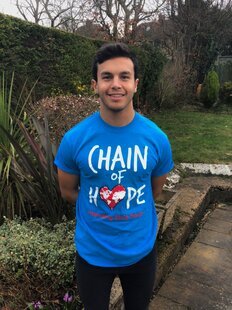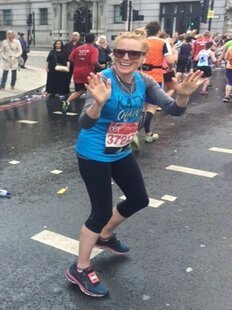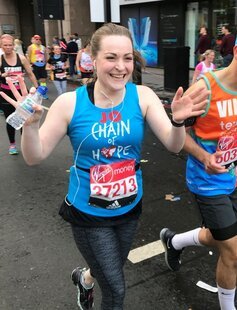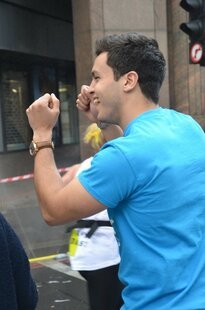 Each year we are proud to support a team of Chain of Hope runners in the London Marathon, one of the world's greatest mass participation events.
This year on Sunday 22nd April, we have four amazing runners who will be using the event to raise awareness and funds for Chain of Hope.
They all have incredible stories ranging from surviving a cardiac disease to volunteering with Chain of Hope.
They would love your support.
Click their names below to visit their fundraising pages, learn more about them and donate to help them reach their target.
In 2017 our runners collectively raised over £22,000.
The day is also a chance for volunteers new and old to gather together with our team to cheer our runners around and is always a rousing occasion as we watch thousands of people take on this huge challenge. Our cheer point will be at mile 23, on the corner between Upper Thames St and Queen St. An approximate postcode is EC4R 1QS.
We would love for you to join us, please email bella@chainofhope.org to find out more.
Get involved!
If you would like to find out more about any of our events, please contact Shell on 020 7351 1978 or email: