We know that the first priority when making a will is to provide for your loved ones, but many people find that even after they have done this, they can still leave something to a cause they hold dear.
By leaving a legacy to Chain of Hope in your will, you will be giving the gift of life to children around the world. You will be helping us to treat more children, train more future surgeons and build more cardiac facilities, making a positive impact on generations to come. Your generosity will cost nothing in your lifetime but will help us give children a healthier and happier future.
To find out more about leaving us a legacy in your will, email Emily Miller at emily@chainofhope.org or call on 020 7351 1978.
Ways to leave a legacy in your will
There are a number of different ways you can support Chain of Hope in your will, depending on your circumstances. It does not have to be a large amount, every penny makes a difference.
You can leave a fixed sum of money
Known as a pecuniary legacy or gift, this is a stated sum of money. If you are concerned that inflation may erode your gift over the years, then it is possible to leave an index linked pecuniary gift in your will.
You can leave a share of your assets
Known as a residuary legacy or gift, this is where you set aside a portion or all of your remaining estate (what is left over after the payment of debts, funeral expenses and other gifts) to be divided between named beneficiaries, of which Chain of Hope could be one. You also have the option to leave a reversionary gift, which allows you to leave your estate to your loved ones while they are living, but after they pass away the share you intended for Chain of Hope will be gifted to us, to help us save more lives.
You can leave a specific item of value

Known as a specific legacy or gift, this is an item that can be sold to support our work. It could be property or an item of value such as an antique or a piece of jewellery.
You can use a codicil to add a gift to an existing will

If you wish to add a gift to an existing will, you can use a codicil. Adding a codicil to your will means that there is no need to change the terms of your current will, it simply adds a new instruction. We recommend that you seek advice from a solicitor or professional will writer if you wish to add a codicil.
Letting us know we have been named in a will
If Chain of Hope is named in your will, please do get in touch, providing as much detail as you are comfortable with. This helps us to use the gift as it is intended and allows us to acknowledge your generosity. We will treat any information received in complete confidence.
Gifts and Inheritance Tax
In the UK, an estate worth more than £325,000 will have Inheritance Tax deducted at a rate of 40% of any amount above £325,000 which is paid to the Government (as per 2013). However, if you are leaving a gift to charity this may lower the Inheritance Tax payable. Recent changes to the law could mean that giving to charity benefits your estate as a whole.
To find out more, please speak to a solicitor or visit www.hmrc.gov.uk.
---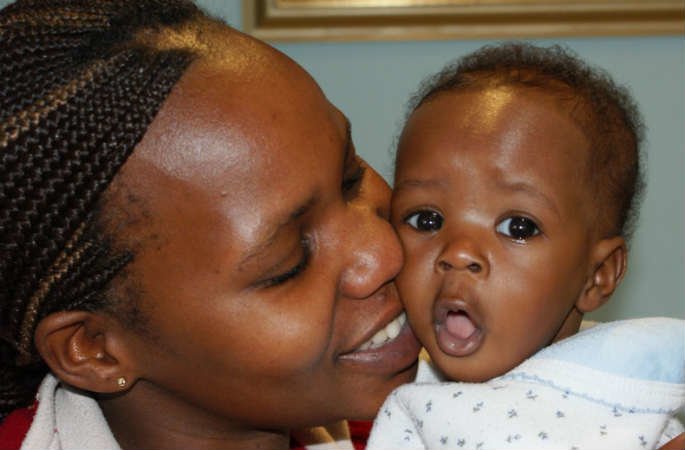 Our promise to you
A legacy to Chain of Hope is a promise of a better future for the children that we treat. A promise that means we can continue our work for as long as it takes to provide all children with access to cardiac care. In return, here is our promise to you:
Your privacy is paramount. We appreciate that your will is personal to you.
Your decision is yours alone. We will always respect your need to consider carefully leaving a legacy – in your own time.
Every single penny you give will help change lives. We will spend your money wisely, where it will have the most impact.
We care. We will handle your legacy gift with the utmost sensitivity and respect.
We are always here. If there is anything you want to know about your legacy, or the children you are helping to support, please get in touch. Email emily@chainofhope.org or call us on 020 7351 1978.
---
More ways to help
It is such an easy thing to save lives by investing in this charity