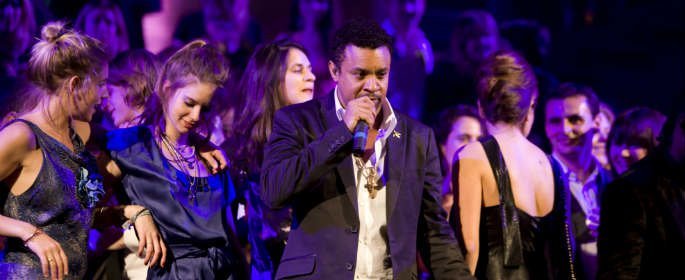 Events
Throughout the year, Chain of Hope hosts a number of fundraising activities that give you the opportunity to take part in something great whilst helping us to raise valuable funds to continue our work. Read on for upcoming opportunities to get involved...
Royal Parks Foundation Half Marathon 2017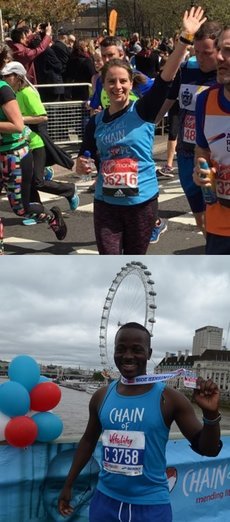 Sunday 8th October 2017
London, UK
Registration fee: £30
Minimum sponsorship amount: £350
The Royal Parks Foundation Half Marathon is one of the most scenic runs in London. The 13.1 mile route takes you through the beautiful Royal Parks, including Hyde Park and Kensington Gardens, and past some of the capital's most iconic landmarks.
Run for Chain of Hope and help us mend little hearts around the world! To join the team, please email Cristy for an application form as soon as possible as we only have a limited number of places available.
Have your own ballot place?
If you already have a confirmed place and you've paid your entry fee, you can join our team as an Own Place runner. There's no minimum fundraising target, just raise as much as you can! Please email Cristy to get signed up for all the benefits of being on Team Chain of Hope!
Team Benefits!
A fully equipped fundraising pack
Sponsorship forms
A Chain of Hope t-shirt and running vest
Dedicated fundraising support and training advice in the lead up to the run
Cheering squad on the day
A friendly team supporting you every step of the way!
Volunteer on the day
Our events cannot happen without the help of our fantastic volunteers. If you would like to help out on race day and cheer our runners on, please get in touch with Sarah for more information.
Gala Ball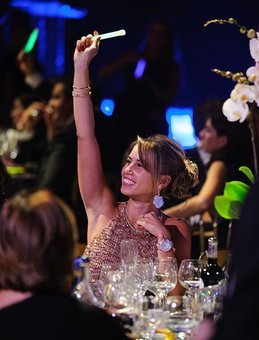 Friday 17th November 2017
Grosvenor House, Park Lane
Since February 2002 we have been hosting our flagship fundraiser, the Chain of Hope Gala Ball. The Ball is a spectacular event enjoyed by 800 guests, and over the years it has been attended by celebrities such as Sir Mick Jagger, Sienna Miller, Jude Law, Rod Stewart, Sir Michael Caine, Rupert Everett and Omar Sharif.
In 2016, the Ball had a record year, raising more than £2.6million! Watch a film of the Ball here. Every year hopes to be bigger and better than the last. This really is a social occasion not to be missed!
Book your table today

Tables of ten and individual tickets are on sale now! We also have a vast array of sponsorship opportunities available if you or your company wish to support the Ball. If you would like to discuss these opportunities in more detail, or to purchase tickets for this must-attend event, please contact Rosie on 020 7351 1978 or email rosalie@chainofhope.org
Carol Concert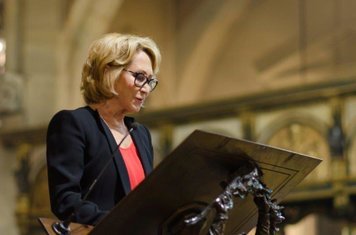 In December we will be holding our annual Carol Concert, with mince pies and fizz to celebrate the festive season!
We have earlybird prices available, so make sure you get your ticket early! Buy your ticket here or call Cristy on 020 7351 1978 or email cristy@chainofhope.org.
For more information about our Carol Concert or if you would like to help us plan and organise it, contact Rosie on 020 7351 1978 or rosalie@chainofhope.org.
Virgin Money London Marathon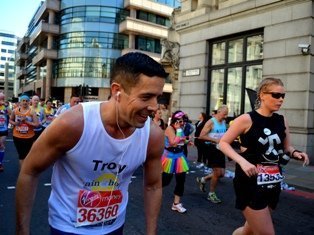 Sunday 23rd April 2017
Each year we are proud to support a team of Chain of Hope runners in the London Marathon, one of the world's greatest mass participation events, and in 2016 our runners collectively raised nearly £20,000.
The day is a chance for volunteers new and old to gather together with our team to cheer our runners around and is always a rousing occasion as we watch thousands of people take on this huge challenge. We would love for you to join us, so please email Sarah to find out more: sarah@chainofhope.org
In 2016 Rachel from our head office ran, alongside Toby, a newly qualified doctor, Seun, who was inspired by the work that we do, Joe, a perfusionist at the Royal Brompton Hospital, and Nic, who was inspired to run after his friend's child was operated on by one of our surgeons.
If you are interested in running next year, then please email Sarah to find out how you can join our team of runners!
Join the team
There are also opportunities throughout the year to join the Chain of Hope team in delivering our events. Whether it's cheering on Marathon runners or selling raffle tickets at our Gala Ball, we're always looking for willing volunteers to help our events run smoothly. If you'd like to hear more about how you can get involved in this way, please email sarah@chainofhope.org.