14th December 2015 - 14th December 2015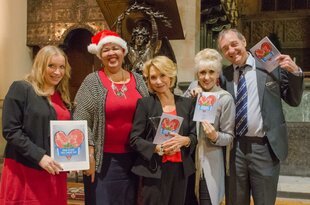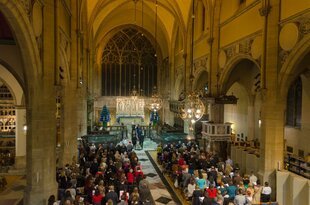 Felicity Kendal CBE, Anita Dobson and H.E Aloun Ndombet-Assamba all gave heart-warming readings at our Carol Concert to celebrate this festive season and a year of mending hearts. Our audience were also treated to readings from our Chief Executive, Emma Scanlan and Mehmet Dalman of our Corporate Advisory Board, and an address from the Chairman of our Trustee Board, Dr Gavin Wright.
Renaissance Vocal Ensemble wowed the audience with a performance of John Rutter's 'There is a Flower' and the congregation sang some of our favourite carols, including 'Hark the Herald Angel Sings' and 'O Come All Ye Faithful'.
The evening ended with mince pies and mulled wine with our supporters and volunteers, courtesy of 5 Hertford Street and Waitrose.
Get involved!
If you would like to find out more about any of our events, please contact Shell on 020 7351 1978 or email: