12th December 2016 - 12th December 2016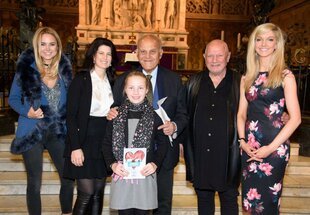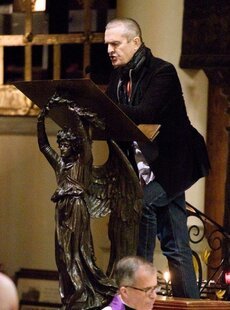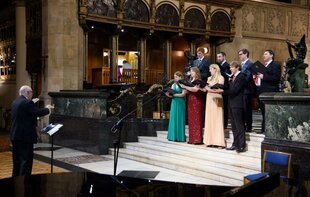 With a line-up of readers featuring Rupert Everett, Steven Berkoff and Kimberley Garner, our Carol Concert was sure to be an entertaining night! Our Ambassador Rupert read 'Twas the Night Before Christmas' whilst Steven read the unusual and thought-provoking 'The Coal Bucket' by Kafka. Made in Chelsea's Kimberley Garner shared a Biblical reading with young Lana, the daughter of Nursing Board member Lynda Shaughnessy. Some of our Chain of Hope team joined the star-studded line up, including our Founder and President, Professor Sir Magdi Yacoub, OM FRS who read the First Lesson by Isiah. Katy Wooley, our Mission and Volunteer Co-ordinator read 'Elf Monologue', and Joanna McDwyer, our new Trustee, finished the evening with a reflection on the work of Chain of Hope, saving lives around the world.
As well as carols throughout the evening, the service was punctuated with beautiful musical performances by The English Chamber Singers and Harriet. Chain of Hope friend and supporter, the composer Sir John Tavener, wrote They Are All Gone Into The World Of Light, an evocative piece that was perfectly rendered by The English Chamber Singers. Harriet, an up and coming pop star, performed her single 'Maybe this Christmas', and gained many new fans!
The service at the Holy Trinity in Sloane Square was followed by a reception with mince pies and wine, giving our volunteers, staff, supporters and committees the chance to catch up before the holidays.
The evening raised a brilliant £11,000 for Chain of Hope, which could provide two life-saving operations for children with heart disease.
Get involved!
If you would like to find out more about any of our events, please contact Shell on 020 7351 1978 or email: