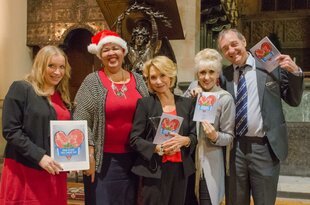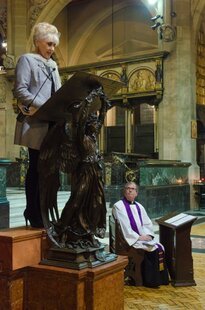 Join us to celebrate Chain of Hope's 20th anniversary of mending little hearts at the 2016 Christmas Carol Concert! For the last 20 years we have been helping children in developing and war-torn countries with heart disease. We would like to extend a warm welcome to our supporters and hope that you will join us to raise vital funds for our work.
The Concert will be held at Holy Trinity Church, Sloane Square, where we will be enjoying the festive season with traditional carols, readings and special guests! Over the past couple of years we have been delighted to have been joined by Patricia Hodge, Felicity Kendal CBE, Colin Salmon, Anita Dobson and more. A wonderful evening for all the family, including mince pies and wine after the concert.
Get your tickets here - early bird discounts available!
Thank you so much for your support and we look forward to seeing you there!
Get involved!
If you would like to find out more about any of our events, please contact Shell on 020 7351 1978 or email: