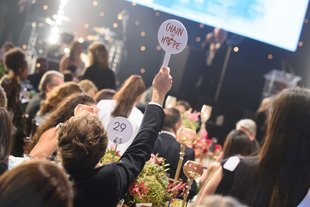 The Chain of Hope Gala Ball returns on Friday 22nd November at Old Billingsgate in the City of London, EC3R 6DX.
The Gala Ball raises vital funds every year for children with heart disease.
Last year over £2 million was raised through the kindness of our generous supporters.
If you want to sponsor the Gala Ball, or to buy a table or ticket, contact Lucy on 020 7351 1978, or lucy@chainofhope.org or click here for tickets and table packages.
See you on Friday 22nd November for another night of mending little hearts.
Thanks to our sponsors: Hackett, Royal Savoy, Sharkawy & Sarhan and Tiffany & Co.
Special Thanks to Mrs Sherine Sawiris and Mr Emad Aziz.
Get involved!
If you would like to find out more about any of our events, please contact Shell on 020 7351 1978 or email: