Dedication to saving lives, London Marathon 2013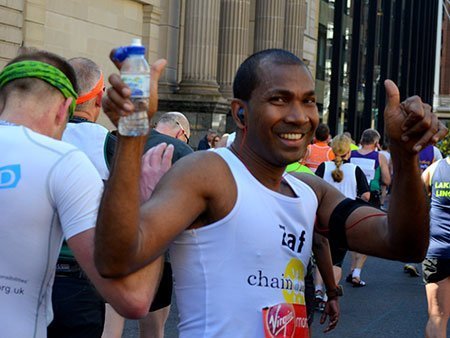 Congratulations to Dr Troy Dominguez, Dr Inti Zaf, Rachelle Griffin and Lisa Yacoub who all crossed the finish line at the Virgin London Marathon, raising an amazing £26,200 between them!
Troy, Zaf, Rachelle are all medical volunteers who regularly give their time to our specialised medical missions in developing countries, whilst Lisa runs the International Child Referral Programme here at Chain of Hope, flying the most urgent cases to our partner hospitals for emergency heart surgery. In addition to their huge contributions to our programmes they took on the daunting challenge of running 26.2 miles and raising vital funds for Chain of Hope – we are immensely grateful to have such wonderful and inspiring people at the heart of the charity.
Get involved!
If you would like to find out more about any of our events, please contact Bella on 020 7351 1978 or email: