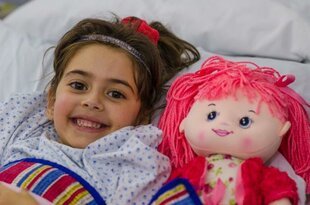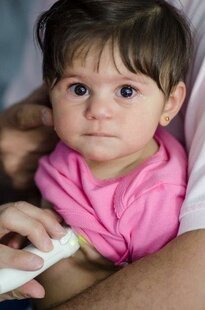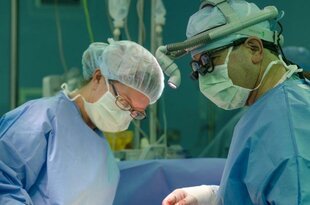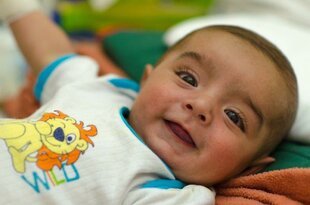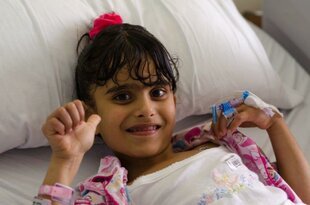 Our second mission to treat refugees from Syria, Iraq and the Palestinian Territories led to operations for 12 children, who had been living without access to the treatment they so desperately needed
It is hard to convey the emotion that we saw in the families of the children that we treated in Jordan. They have suffered war and lost their homes, possessions, worse still, family members and friends. They are living in camps or at best, crowded apartments with their extended families in Jordan, a country that is hosting double its own population in refugees. And they have a child living with a cardiac disease for which they cannot access or afford treatment. So when the Chain of Hope team, led by surgeon Dr Mark Turrentine from Riley Children's Hospital in Indianapolis, offered them the life-saving surgery that their child needs, the families were often overwhelmed with joy, fear and everything in between!
On more than one occasion, our team came out of the operating theatre after a successful operation to update the parents on their child, and were greeted with an enormous extended family, many of whom had travelled for miles to support their loved ones during this exciting and frightening time. One father was so delighted with his daughter's surgery that he tried to act as our translator, despite not speaking any English. His enthusiasm was incredibly touching, and reminded us of the hope that our organisation was founded to give.
As always, it was a wonderful sight to see so many smiles by the end of the mission, as the children started to be discharged from ICU and recover in the less scary surroundings of the ward. We were offered sweets and hugs from the families, who all tried to tell us how grateful they were to Chain of Hope for being there in their time of need. It is you, our supporters, that deserve these thanks as without you there would be no Chain of Hope. But we did our best to eat the sweets on your behalf!
It was a pleasure to be able to work with the team from Riley Children's Hospital, including surgeon Dr Mark Turrentine, family physician Dr Stephanie Walker Kinnaman, and perfusionist Dr Mike Horner. We are grateful to Gift of Life Indianapolis, Dr Khaled Salaymeh, and Gift of Life Amman, who all collaborated to put this mission together. It was wonderful to work in and with the teams at the Al-Khalidi Medical Centre, and we hope that all of these partnerships will enable us to continue working to treat refugees in Jordan for as long as they need our help.
Categories: Overseas Updates