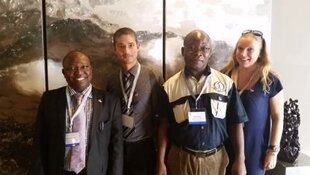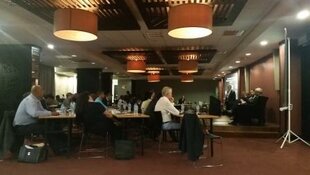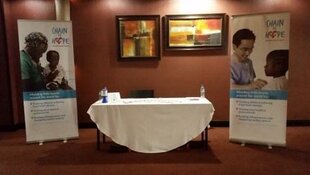 In December 2014 we were delighted to embark with CSI on a new initiative in Africa. While CSI has been in existence in Europe and Asia for many years, the CSI Africa conference in Tanzania is the first to focus on Africa and Chain of Hope played a key part in developing a network of African countries to attend the conference as part of its on-going educational and shared learning objective.
The informative weekend focused on catheter interventions and discussed developments in the field with an emphasis on the current issues in Africa, chaired by Chain of Hope Medical Board Chairman, Professor Shakeel Qureshi along with Dr Horst Sievert.
We sponsored seven cardiologists to join us at the conference including Dr Endale Tefera from Ethiopia, Dr Sulaiman Lubega and Dr Twalib Aliku from Uganda, Dr Toni de Sousa from Mozambique, Dr John Musuku from Zambia, Dr Isaac Owusu from Ghana, and Dr Ramush Bejiqi from Kosova. The conference provided an invaluable forum for open discussion between the front line medical professionals working in the various cardiac centres in Africa and the surrounding areas to share knowledge, challenges faced and ideas for the future.
Categories: Overseas Updates