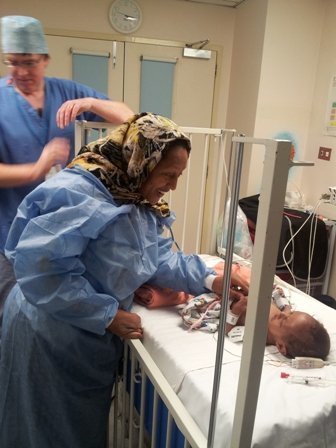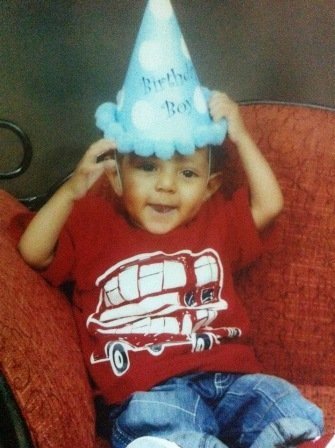 Baby Ahmed from Ethiopia was born with a complex congenital heart condition called Transposition of the Great Arteries (TGA) – which meant that his pulmonary artery and aorta were the wrong way round and he needed an urgent switch operation to correct his heart.
Ahmed was accompanied by his mother and a Chain of Hope intensive care nurse from Harefield Hospital to administer oxygen during the flight. Ahmed was immediately admitted to the Royal Brompton Hospital.
Ahmed's mother was supported by Chain of Hope volunteers and members of the Ethiopian community in London, who came to visit during the long stay at the hospital. In particular, Ahmed and his mother were supported enormously pre and post operatively by host mother, Barbara, who kindly opened her home to them and took great care of baby and mum throughout their stay in the UK.
After complicated surgery with consultant paediatric cardiac surgeon, Mr Francois Lacour-Gayet, at the Royal Brompton Hospital, Ahmed was a completely transformed baby. He was no longer blue and quickly began to gain weight and become increasingly active. It was a delight to see the change in this young infant who arrived so unwell and struggling to breathe, into being a cheerful baby who could not stop smiling at everyone he met.
Ahmed celebrated his first birthday with his family and three young siblings a month after returning home to Addis Ababa after his successful surgery. His family could not express their joy at having their baby's future given back to them.