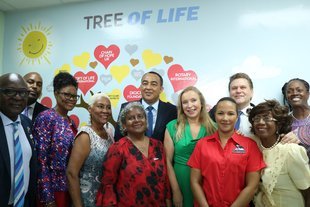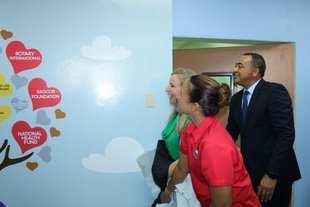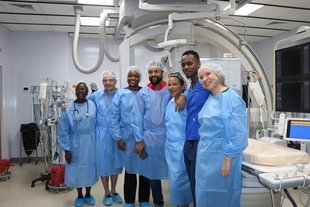 On 15 April Chain of Hope joined partners in Jamaica to officially open the US $5million dedicated paediatric cardiac unit at the Bustamante Hospital for Children.
The unit has been in operation since November 2017, and in 2018 the final element of the US $1.5 million catheter laboratory was installed. Since then 83 children have been operated on in the unit.
The opening was officiated by the Minister of Health for Jamaica, Dr Christopher Tufton and included representatives from other partners including; Digicel, Shaggy Make a difference Foundation, Gift of Life International, Rotary International, Caribbean Heart Menders and Sagicor.
A donor wall was unveiled to acknowledge the contribution of the many partners in this project.
Categories: Press