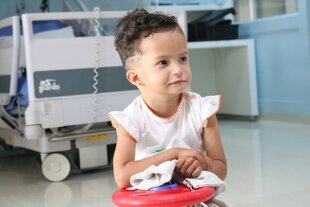 Two-year-old Noralain was extremely blue and failing to thrive, when her aunt Magda found help with Chain of Hope on Facebook.
Noralain was diagnosed with a combination of heart abnormalities and although her illness was discovered early after birth, treatment was not possible at home in Yemen.
With embassies affected and no flights leaving from Sanaa in Yemen, Noralain and aunt travelled a dangerous journey for 15 hours to Aden to make the flight out to Jordan for surgery funded by Chain of Hope.
Aided by oxygen on the aircraft, Noralain arrived in Jordan in August 2017 for her first surgery. Upon arrival she appeared very ill, blue unable to walk and almost lifeless, because of the lack of prior treatment.
Noralain was so sick to go through this full operation so her life-saving surgery had to be phased.
Dr Mark Turrentine conducted two surgeries for little Noralain funded by Chain of Hope over a 7-month period.
She returned home to Yemen and is now playing happily with her family and walking with minimal assistance.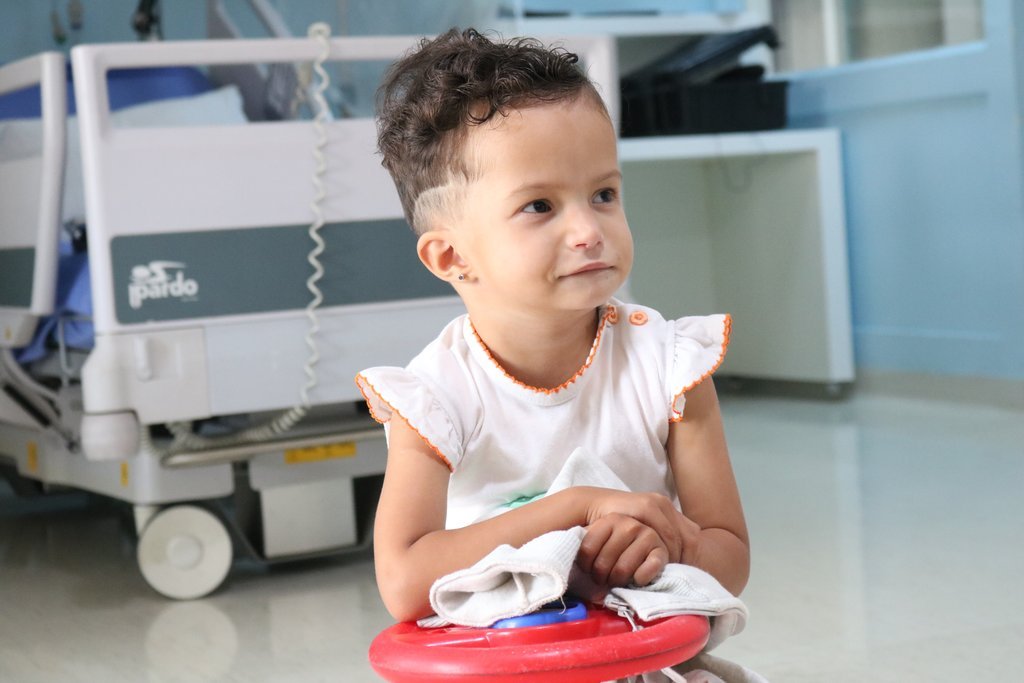 Categories: Children