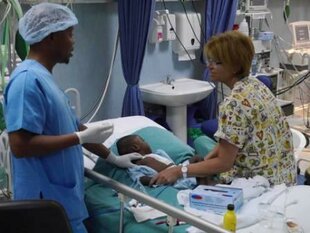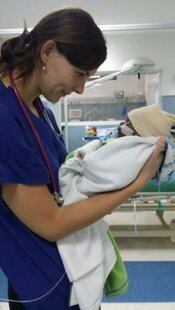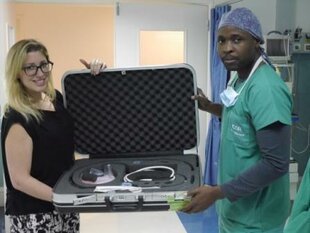 In December 2014, the Chain of Hope medical team returned to the Maputo Heart Institute in Mozambique to mentor the local cardiac team in the treatment of young patients suffering from Congenital Heart Disease. Over four operating days, the team treated a total of 11 patients, many of whom had travelled for thousands of kilometres to be seen by the team at the Institute. Led by Professor Egil Seem from Oslo University Hospital, and supported by a skilled group of nurses and clinicians, the team worked very closely with the local cardiac specialists to treat these 11 children.
During the mission, we were thrilled to be able to donate a Transophoegeal Echo probe to the team at the Maputo Heart Institute. This specialised piece of equipment, worth £15,000, is used to diagnose and treat cardiac conditions, which will raise the level of care that the local team are able to provide. In 2012, Chain of Hope sponsored the training of lead anaesthetist at the Institute, Dr Joao Macave, in the use of the Transophoegeal Echo probe.
The team at the Maputo Heart Institute also expressed their need for a new headlight for cardiac surgery, which we will be able to donate thanks to the incredible fundraising efforts of Carol Wright, who has raised over £9,000. Carol fundraises in memory of her daughter, Susan Andrews, who tragically died alongside Helen Golder and Liz Callan in Mozambique, after the three young nurses had supported a cardiac mission. Susan, Helen and Liz are greatly missed and their passionate work for Chain of Hope will not been forgotten. There is a ward named in their memory and we were pleased to see that the tree commemorating the nurses is flourishing.
Categories: Overseas Updates