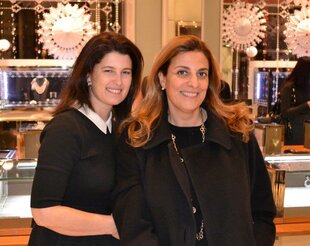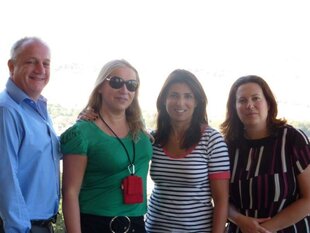 It is important to the charity that our board of trustees is composed of a dynamic set of people who can each bring their individual expertise to the table. We are proud to work with respected figures in fields such as medicine, law and finance. To add to this already rich resource of knowledge, we are delighted to welcome two new trustees, Ms Joanna McDwyer and Mr Jonathan Danos. Joanna and Jonathan will enhance the diversity of our board, bringing fresh ideas and perspectives to Chain of Hope.
Joanna is coming to us from a high profile career as Communications Director as HSBC, PR Director at Brunswick PR, and her current role as a Fundraising Consultant with Scott Prenn. She brings a keen insight into the worlds of fundraising and communications to our board. Joanna says: "I am thrilled to become a link in the chain to mend little hearts. I am looking forward to helping Chain of Hope to grow so that we can reach more children in need of treatment."
Jonathan is a celebrated entrepreneur in the field of civil engineering. He has worked with us previously, first as a sponsor and then by assisting us on a medical mission to Panama. Jonathan says "The moment I saw a seven year Ethiopian girl just before her operation in London, I realised this was not just another picture in a charity brochure, but a real child in need. As a trustee I will redouble my efforts so that the charity can mend even more little hearts".
We look forward to working with and learning from Joanna and Jonathan and very much hope they enjoy being part of Chain of Hope.
Categories: Press