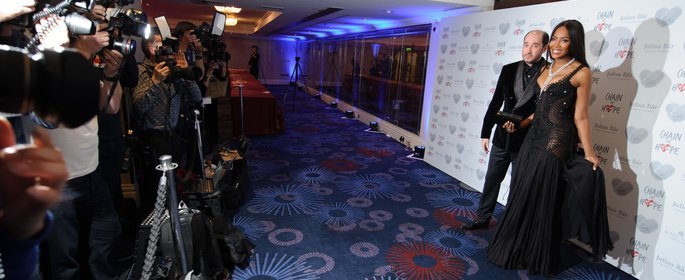 Running to Give Hope, Virgin London Marathon 2015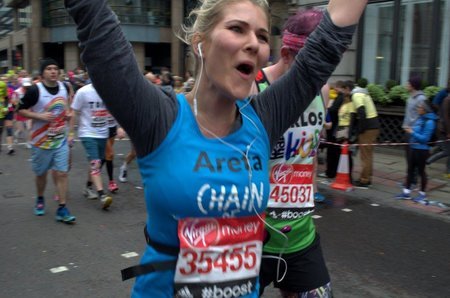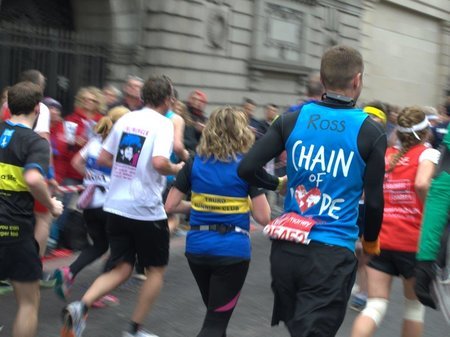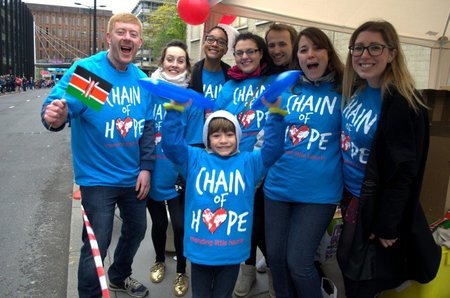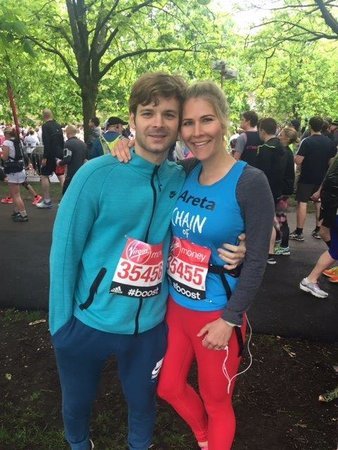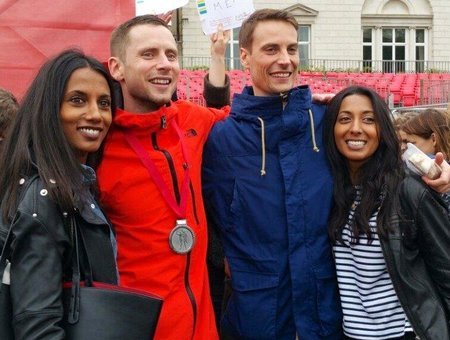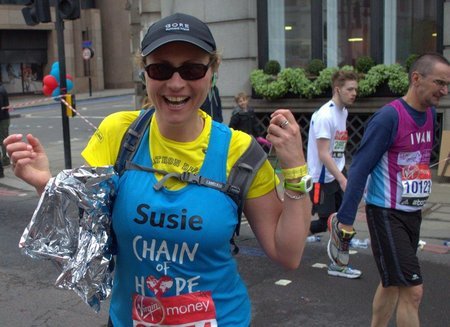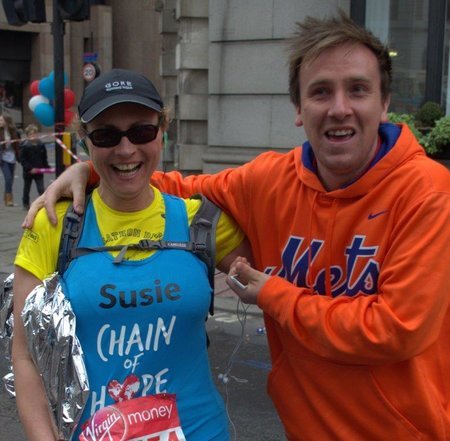 On April 26th, six supporters took on the Virgin Money London Marathon for Chain of Hope. Although the marathon is now a very popular challenge, it continues to be an exceptionally gruelling one! Our runners have been training for months to get around this 26.2 mile course, and they did us proud. We are immensely grateful to Marco, Ella, Tom, Ross, Areta, Steve and Susie, for their hard work and dedication. It is not too late to sponsor our runners, so if you can, show them your support by clicking on one of the links above.
One of our runners, Susie, has written about her experience running the marathon. Please read on to see how she found it!
"When I offered to run the London Marathon for Chain of Hope back in September, I thought it would be a breeze. I mean, I knew the training and the run itself would be hard work, but because I'd run the Paris Marathon for Chain of Hope back in April 2012 I thought I knew what I was letting myself in for. Apparently not. While I'm not a mother myself, many of my friends have told me that one experience of childbirth does not necessarily reflect what the next one will be like. I've also been told that, no matter how prepared you are, the one thing you never expected to go wrong will go wrong.
Well, that's exactly what happened to me on Sunday. The one injury that I thought I had laid to rest came back to haunt me right from the start so I was running in pain. And then, at Mile 18, my new iPhone died (Apple will be hearing from me next week and they should be afraid... they should be very afraid!) I was devastated. I have never run without music and it completely put me off at a critical point in the race. The crowd kept me going to a certain extent - in fact, I must say that the love and encouragement that came from the people who lined every mile of the route was incredible - but by Mile 20 I was really beginning to fade and lost my motivation. I dropped to a walk for a couple of miles and was utterly disheartened, knowing I was killing my target time.
Then a true superhero came to my rescue. My friend Jonny had called Antonia (my wonderful support team leader who followed me around meeting me at six different points along the route) to see how I was getting on. She told him about my iPhone disaster. Luckily, Jonny lives very close to the marathon route. He raced home and filled up an ipod with music. He met me at Mile 23, and ran alongside me while he unplugged my headphones, plugged them into the ipod, tucked it into my Camel Bak and sent me on my way! Just at that point, we were spotted by the Chain of Hope support group who got a photo of the moment. Then I set off to complete my marathon.
For those last three miles, it wasn't so much the music that kept me going, it was the gesture. Jonny just saved the day (I've written about "Scouse Spirit" before and this was one of the finest examples I've ever experienced of it!) I didn't make anything like the time I was hoping for but I got my medal and, most importantly, hit my fundraising target the morning of the run. In the end, that was what it was all about for me... raising money to help Chain of Hope help children who don't have access to routine life-saving heart operations in the countries they live in. It was worth every mile of pain and discomfort to raise money for them, and if you can help, there's still time to donate on my sponsorship page... your donations will be deeply appreciated! All I have to do now is recover in time to run the next one!"
Categories: Events