Excellence in Egypt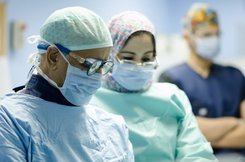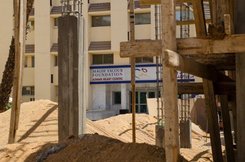 Professor Shakeel Qureshi is the Chairman of our Medical Board and a renowned interventional cardiologist. He has been training and mentoring cardiologists in Egypt for over 20 years and this April, he travelled as part of a Chain of Hope sponsored specialised mission to the Aswan Heart Centre in Upper Egypt. In just three and a half days, Professor Qureshi and Dr Sherien Anter treated and diagnosed 15 children with complex cardiac conditions via interventional catheter. They worked closely together to give the best quality of care to these Egyptian children.
Since the Aswan Heart Centre was founded in 2009 with the support of Chain of Hope, and under the management of the Magdi Yacoub Foundation, it has made phenomenal progress, becoming one of the leading cardiac hospitals on the African continent, treating over 800 children a year.
The field of interventional cardiology is a relatively recent one, which can avoid the need for invasive, open heart surgery, through inserting a catheter in the thigh of a patient, and manoeuvring this up their vein and into their heart. This is done in what is called a Catheter Laboratory, where an X-ray machine and an Echo machine are on hand to provide the team with scans of the patient's chest, to show where the catheter is. A common procedure is for a balloon to be inflated at the end of the catheter in a valve that is too narrow, stretching it until it becomes the correct width, and then the balloon can be deflated and withdrawn.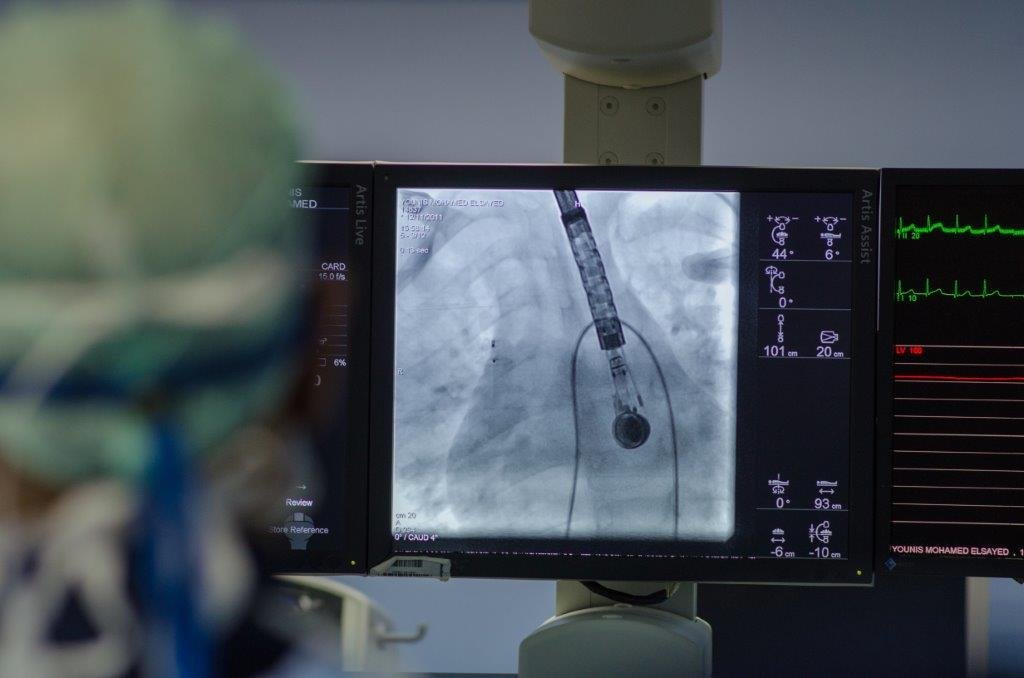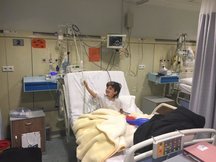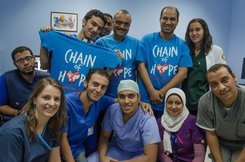 Three year old Younis from Cairo was the first patient that Professor Qureshi and the Aswan Heart Centre team treated on the mission. Less than 24 hours later, Younis was discharged, clutching his bubble sword and with no symptoms or pain. He was born with a condition called Ventricular Septal Defect, which means that there was a hole between the chambers of his heart. He was one of the patients chosen to be treated on this specialised mission by Dr Sherien Anter, in order to make the most of Professor Qureshi's expertise.
Professor Qureshi looks forward to his next visit to the Aswan Heart Centre later in the year, where he will continue his mentoring programme of the cardiology department, and oversee further complex procedures.