Haile is a twelve year old orphan from Awasa in the south of Ethiopia. His parents were subsistence farmers before they both sadly passed away, leaving him in the care of his grandmother.
When Haile was 11, he contracted rheumatic fever. Unable to access the penicillin that could have treated his original infection, this developed into rheumatic heart disease, which destroyed a valve in his heart, called the mitral valve. He became breathless and lethargic and unable to keep up with his peers. His grandmother noticed that he was becoming weaker and weaker whilst his liver had become enlarged from the heart failure.
Haile's grandmother travelled with him on the five-hour journey to the capital, Addis Ababa, leaving him at the University Black Lion Hospital.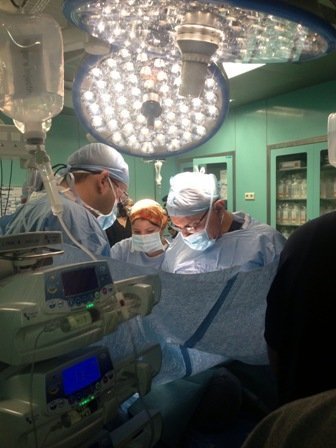 The Critical Care Unit of the hospital became his home for the next six months as the local team in Ethiopia lack the skills and equipment to perform cardiac surgery independently.
Chain of Hope was alerted to Haile's worsening condition and he was to put on an emergency referral list for the Aswan Heart Centre in Egypt, one of Chain of Hope's partner hospitals.
Selam, a well-wisher visiting the hospital in Addis Ababa, met Haile and agreed to become his legal guardian so that Haile could travel out of the country for emergency surgery.
Over Easter weekend, after suffering for a long time from untreated rheumatic heart disease, Haile underwent mitral valve surgery with Professor Yacoub.
Haile has since made a good recovery and intends to study hard in order to become a doctor one day and save other children similar to him.
Watch Haile's story here.